Feature length films are no easy task. First of all, you have to come up with an idea that can last for like 2 hours. That's really difficult. Then you have to go and write that whole idea and then cast it and schedule it and actually shoot it AND THEN you get to go edit it for like a billion hours in some dark little room until you show it to a couple friends and someone cries at the wrong part and you have to go spend another four years editing it in an even darker, littler room because you've now flushed your financial prospects down the toilet trying to complete it when at last you do and you screen it and everyone just sits there in the dark judging you.
Anyway, it's not often we get to highlight a friend who's completed a big project like a feature and we're stoked to do that and of course, see the film! PF company member and Mission CTRL producer Sean Conroy alongside Oakland filmmaker and friend of the company Eliseo Cabrera (MLK Jr. Way) are releasing Remember You're Special, which will have its world premiere screening at The New Parkway Theater in Oakland this Thursday night at 9pm. You can even catch some star-making appearances by PF company members Ray Hobbs, Nicole Sun and Evan Winchester.
Remember You're Special tells the story of Stephanie and Justin, close friends with different dreams who, like many people in their twenties, must reconcile the "world is your oyster and you are a snowflake" mantra they were told growing up with the harsher reality of contemporary adulthood. At times they ignore reality, at others they succumb to it, but they persistently pursue what makes them feel secretly special in their own small ways. Check out the trailer below, and a quick interview with the guys after that: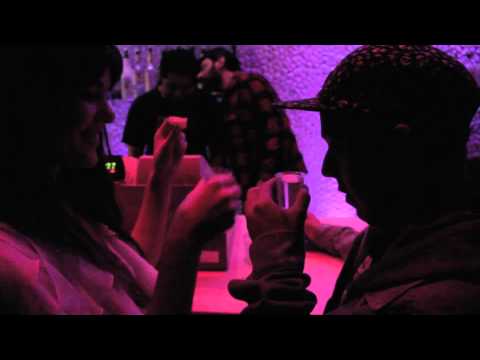 PF: Why did you want to make this movie?
EC: One major theme I wanted to address is debt, specifically student debt. Even though it isn't touched on so overtly in the film, the debt the main characters have has a great influence on the life decisions they make.
SC: And I know in part it stemmed from us feeling like telling our own story. Not us personally—and I hate to start talking about "our generation"—but I just feel like the dominant narrative of young people today is "lazy, entitled, clueless." Which is rich, because I'm sitting writing this email about this movie we spent countless hours of work on for no pay while working my 9 to 7 job. There's so much more gray to it than fits in a Time magazine fear mongering headline.
PF: I also think Time magazine can go fuck itself. Do you think the negative press millennials get is the same for any young generation? Or are we just that much cooler and everyone else is hella jealous?
EC: I feel that TIME likes to shit on everybody. Im sure the 60′s 80′s and 90′s people got it bad. Not the 70′s though, that decade was bad ass.
PF: Preach.
SC: I think every generation gets knocked by older ones, but I think the world over the past 10 years has just become a more negative place. With the internet/social media/news cycle, Everyone has to SAY something 365/24/7, and the internet is a wonderful place for everyone to spit out their cynicism and bile.
BTW, can we please appreciate that one generation has reserved the title of "Greatest Generation" for themselves. They fought Hitler, won, then had too many kids.
PF: I always thought "The Lost Generation" would have been pissed at the whole "Greatest Generation" tag, like, "Hey! We ALSO defeated the Germans, and we did it FIRST you posers!" But back to the film… What was the most difficult aspect about making this?
SC: Money, to start. We wanted to pay for this exclusively ourselves, so it was a lot of guerilla shooting, a LOT of free labor—from others and ourselves. That said, it was a worthy investment. We're proud of our work.
Secondly was self-belief, for me at least. Making a film is about making choices, sticking to them, and exposing the world to your choices. "We think this is good, we think this story is worth telling. Now you tell us if it's worth watching and hearing." Stylistically, and narrative-wise, it's very different from what I'm used to. And we're about to show it to the world. I feel exposed.
PF: Well it's pretty scary. You do a lot of live comedy, Sean, and in that, assuming a baseline of quality, you can adjust on the fly to make things hit harder. With film it's set, and the only thing you can adjust real time is the volume. Just curious, after going through the entire process of making a movie together, do you and Eliseo now hate each other? Or are you hella closer and you will totally be Godfather's to each other's first born sons?
SC: Funny you should ask. Right after we finished shooting, Eli moved to NYC to attend law school. This was edited Postal Service-style. Lots of gchat, emails, and text messages about choices, thoughts, decisions, etc. Let the world know: Eliseo edited a feature film in his first year of law school, and did a cracking job of it too. Golf clap.
Oh, and yes: I hate him.
PF: But he makes dope films! MLK Jr. Way was great. Eliseo, what the hell are you doing going to law school? In NEW YORK?
EC: I always wanted to live in New York, and the law is pretty tight. Its pretty cheap to make films nowadays anyway and so I decided to get in massive amounts of debt with a more useful graduate degree.
PF: Fair enough. So why should people come see this movie?
SC: Remember You're Special feels like sitting in the park with your friends. We used directed improvisation to create something as natural-feeling as possible. We had our friends play dramatized versions of themselves, keeping their actual names every time. The plot is fictional, but based on our and our friends' real experiences.
We want the audience to feel like they're watching something they live everyday, not something written/performed. We want it to feel representative and quite personal. The film is really a collection of moments, not Point A to Point B to Resolution. Which is how we feel real life is like.
EC: I always liked "naturalistic" style shows/movies like Curb Your Enthusiasm, Mumblecore films. So that style attracted me to make films that way. Also it adds for more spontaneity from the actors. I'm also a fan of history and anthropology, so I always liked older films that portrayed how certain people lived in a certain place in time. From the fashion, their lingo, their dreams etc. So Remember You're Special is our attempt to capture how a group of friends live in current times.
PF: If I can't make the event on Thursday at the Parkway, can I catch a screening somewhere else?
SC: We have submitted to film festivals all over the country, so stay tuned. But for fuck's sake, come to the Parkway and have a good time.
PF: Sold!
Posted August 14, 2013 at 11:47 am